Most Fashionable Ministers. A wise man once said that the greatest cause of atheism in the world is Christians who acknowledge Jesus with their lips and walk out of the door to deny him with their lifestyle and lack of fashion sense if you ask me.
Now more than ever, Christians are no longer synonymous with shabby looking people. A Christian can have it all – Christ and impeccable fashion sense. Christians all over the world are pulling their weight to show that the conventional plain looking Christians no longer hold in the 21st century. Which lead us to our search for the most fashionable ministers.
In no order of preference, we have rounded up the most fashionable ministers in this part of the world.
 TOP 5 Most Fashionable Ministers
1. Pastor Biodun Fatoyinbo
Pastor B as he is popularly called is the senior pastor of the Commonwealth of Zion Assembly (COZA). He is also one of the most less traditional pastors and arguably the most stylish pastor in the country who is known for his impeccable style. Whilst many Pastors choose to stick to formal wears, Pastor Biodun moves seamlessly between slick suits to fresh, modern outfits like hoodies, tees, and jeans from designers like Gucci, Giuseppe Zanotti, and Kenzo.
        2. Tim Godfrey
Godfrey is a Christian singer, he owns one of the best gospel group in the country called, Tim Godfrey and the Xtreme Crew, where he is the director. He's a funky singer with an impeccable style. Even on stage Tim and his singing group do not cease to wow us with their impeccable fashion sense and style.
 3. Lara George
One thing that makes Lara George stands out aside her voice is her fashion sense. Lara has her personal way she amplifies her beauty with good-looking clothes that compliment her entire self.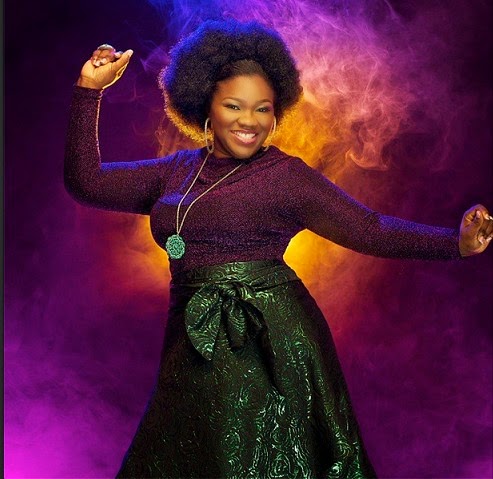 4. Nikki Laoye
She is not out typical gospel singer, she is also a radio host and owns an NGO. Nikki is a mix of chic and tomboy, and whichever side she chooses, she doesn't fail to wow us.
5. Pastor Paul Adefarasin
Pastor Paul Adefarasin is the general overseer of House of the Rock church. The always dapper looking man of God has managed to create a niche for himself as a stylish man. His posture makes him look rather regal and affords him the respect of great men in the society. No matter what, you'll never catch Pastor Paul in a sloppy outfit. Most times he is either in a suit, be it double or single breasted or in smart looking traditional wear.